We can provide 30520-PWA-003 Honda ignition coil!
We are a qualified ignition coil manufacturer with many years of experience in the development and manufacturing of automotive parts. We provide customers with high-quality and compatible automotive ignition parts, including motorcycle ignition coils, electric horns and spark plug covers. We can ensure that 100% of the products are made in China and carry out 100% performance testing before delivery. If you need this kind of 30520-PWA-003 Honda ignition coil, please feel free to contact us!
30520-PWA-003 Honda ignition coil fully complies with OEM manufacturing specifications. We use materials made in the country of origin to ensure that our ignition products can meet the highest quality standards under extreme high temperature and high pressure conditions. Our ignition coil has passed 1000 hours of high temperature durability test, 100 times of thermal shock test and water resistance test. We make the product easy to install, higher reliability and longer service life.
Honda Civic 30520-PWA-003 ignition coil introduction
Ignition coil is a combination of ignition coil and igniter. The mounting hole of the spark plug is used to realize the compactness and lightness of the ignition coil.
The 30520-PWA-003 ignition coil is like a transformer, which can increase the battery's 12V voltage to tens of thousands of volts; at the same time, it is an energy storage device that can ensure that the spark plug continues to produce sparks. The ignition coil is made by the principle of electromagnetic mutual inductance.
Honda Civic 30520-PWA-003 ignition coil is also called a pencil ignition coil, which can be inserted directly into the spark plug. The cock ignition system can improve fuel efficiency and reduce air pollution. Installing this plug-in ignition system is safe and easy. This is why the plug ignition system is more reliable and durable. It is used in many of the latest engines.
This is a brand new, affordable aftermarket replacement product. 100% is factory tested and manufactured in accordance with strict quality control standards to ensure high performance and ensure better fuel economy.
Classification of ignition coils:
1. Classified according to internal filling:
Oil ignition coil, Dry ignition coil
2. Classified according to the shape structure:
Pen ignition coil, Fake pen ignition coil, Multi-head ignition coil
3. Classified by product performance
Open magnetic circuit ignition coil, Closed magnetic circuit ignition coil
The advantages of our 30520-PWA-003 ignition coil:
1. The warranty period is 24 months, which is 12 months than the warranty period of other factories.
2. Each 30520-PWA-003 ignition coil has passed the 100% 38-40KV open circuit test, which is higher than the 35KV open circuit test standards of other factories.
3. The product quality inspection is strict, and 6 quality inspection procedures have been passed.
4. Complete ignition coil product model, we develop Japan/Korea/Europe/American/Domestic car series models.
5. Develop original low-heat technology to improve reliability, reduce temperature rise and extend product life.
Application scope of 30520-PWA-003 ignition coil:
Applicable brand: Honda
Applicable models: 2003-2005 Civic
Applicable engine model: 1.3L 1339CC l4 electric/gas SOHC naturally aspirated engine
May need symptoms of 30520-PWA-003 ignition coil
If the Honda Civic was still driving when the malfunction occurred, the complete failure of the ignition coil would prevent the engine from starting or stopping the engine. This is because no current will reach the spark plug. Ignition coil failure will still provide current to the plug, but it may not be enough to generate a complete spark, and the car will drive slowly. If the current provided by the coils is inconsistent, the car will not be able to drive smoothly. If the ignition coil starts to wear out, it will definitely follow the other ignition coils. Your engine light may also be displayed on the dashboard. Over time, without a spark plug, the ignition coil loses its ability to generate normal power. Therefore, the spark plug produces poor sparks, which increases fuel consumption. There will also be a smell of fuel in the engine compartment.
The ignition coil or ignition coil group also provides current to the ignition spark line or high-voltage line to power the spark plug. If these ignition wires are worn out, they may also have the same symptoms as a bad ignition coil or ignition coil packaging. Make sure to check both components.
All of these will lead to excessive fuel usage, so it is wise to replace the 30520-PWA-003 ignition coil as soon as possible.
Suggest
It is best to use both the ignition wire and the spark plug to replace the ignition coil.
Product specifications:
| | |
| --- | --- |
| The MOQ | one piece |
| Warranty time | two years |
| The lead time | 4 days |
| OE No. | 30520-PWA-003 |
| Car type fit for | Honda |
| | | | | |
| --- | --- | --- | --- | --- |
| Characteristic | Mark | Condition:f =50Hz,VCC=13.5V,TA=25±3℃ | Specified value | Unit |
| Operating Voltage | VCC | Signal amplitude 5V, pulse width 3.4mS f =50Hz | 13.5 | V |
| signal frequency | f | Temperature 20±10℃ | 50 | Hz |
| Input Current | IC | Signal amplitude 5V, pulse width 3.4mS f =50Hz | 6.8-7.8 | A |
| Primary resistance | RP | Temperature 20±10℃ | 0.6~0.7 | Ω |
| Secondary resistance | RS | Temperature 20±10℃ | 8.0~9.0 | KΩ |
| Primary inductance | LP | Frequency 1KHZ | 2.8~3.4 | mH |
| Secondary inductance | LS | Frequency 1KHZ | 15.0~18.0 | H |
| Secondary voltage | VOUT | Signal amplitude 5V, pulse width3.4mS f =50Hz | ≥32 | KV |
Ignition wires are generally applied in Auto ignition system.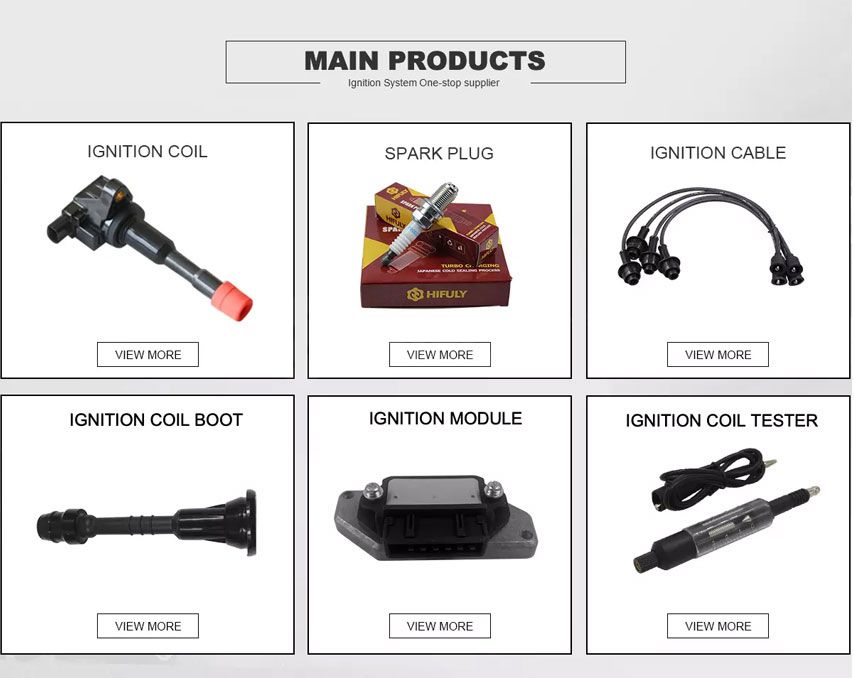 About Us
Mr. Zhou yao, Chairman of Hunan Hifuly Technology Co., Ltd., graduated from Shanghai Tongji university in 1991, then worked for Changsha automobile electric factory on auto ignition coil R&D.

He worked out china the first Dry ignition coil of OEMs suporting for Beijing Cherokee in 1994s. He had devoted his whole life to the cause of ignition coil.
In 2008, Mr. Zhou Yao founded Hunan Hifuly Technology Co., Ltd, now our company was the largest sales manufacturer of ignition coil brand in china after market.
Hifuly company has nearly 200 employees and two ignition coil produce lines, the annual capacity is 5 millions pieces.
Hifuly adhere to the principle of quality first, and passed TS16949 certificate in 2013.
We use the high quality materials: The copper wire from Germany ELEKTRISOLA; The epoxy from Japan; The plastic parts made by Germany BASF.
Hifuly insists on china most strictest ignition coil factory inspection, all products must be checked by 38KV open load test.
Hifuly provide best service to our customers, help our customers get more benefit easily without any risk. Many customer's sales were keeping increase steady because cooperate with Hifuly.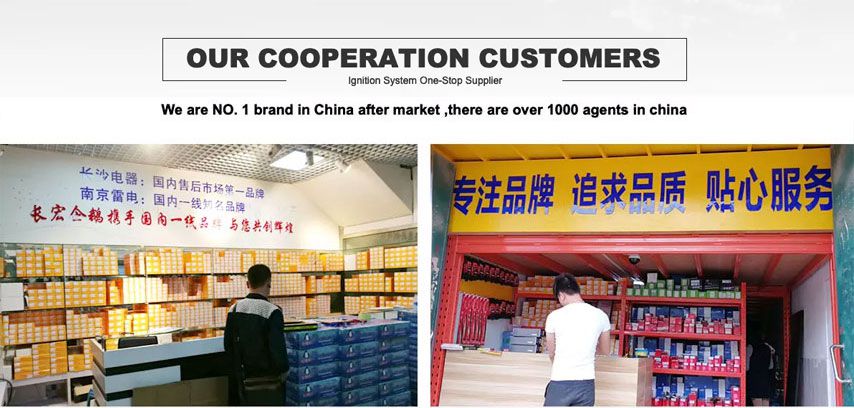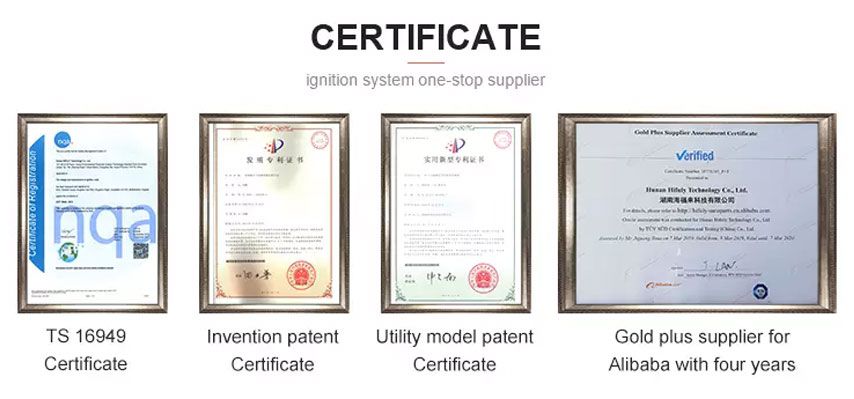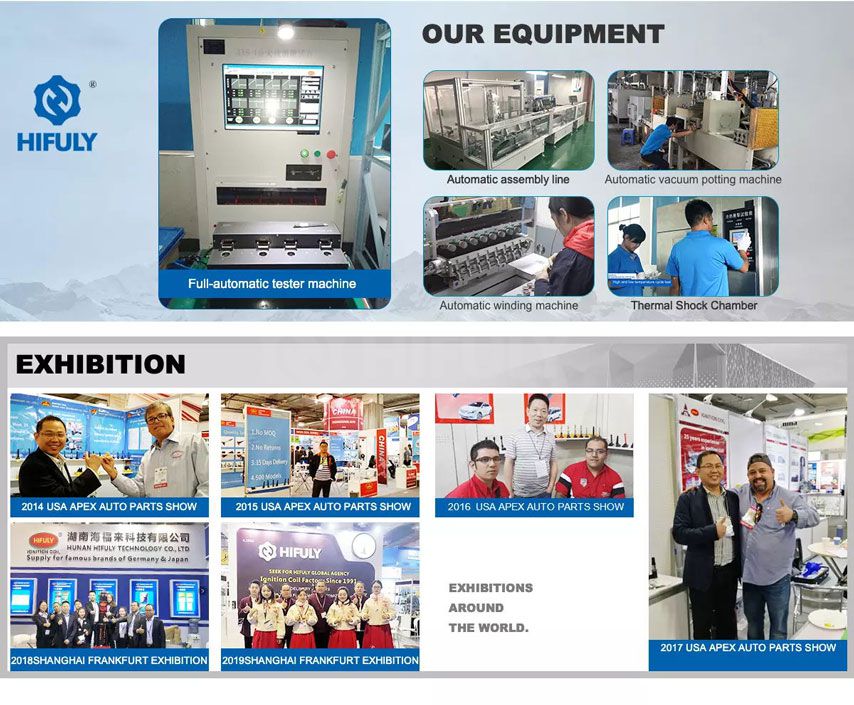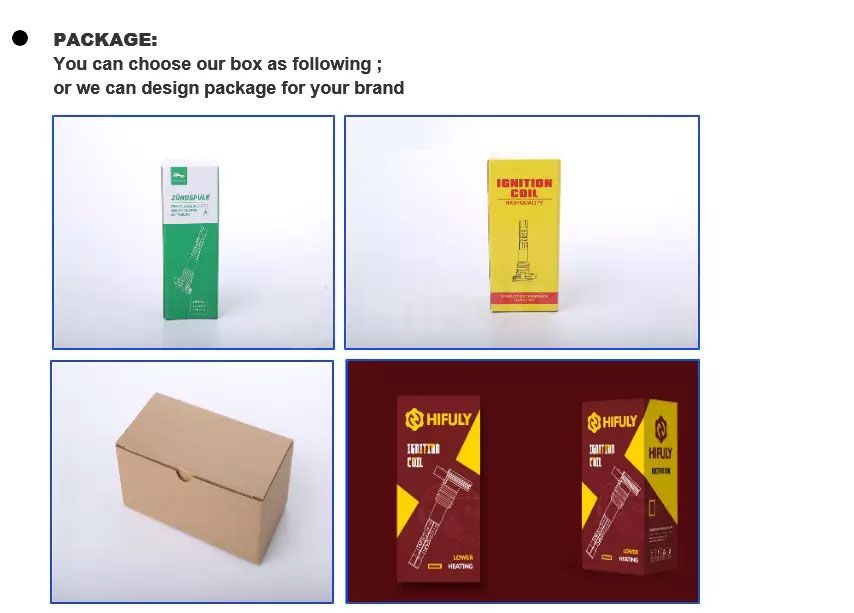 FAQ
Q1:Are you ignition coil manufacturer or the trade?
We are ignition coil manufacturer.
Q2: How about the warranty?
Two years.
Q3: How about the lead time?
Four days.
Q4: What's your MOQ?
One piece.
Q5: How about the shipping way?
We can send door to door by plane or by sea.
Q6: How about the package?
We can design package as your require.